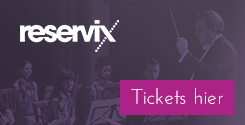 livestream
We are pleased to announce that our Beethoven's Pastorale livestream is available now. On April 9th, 2021 at 7:00pm the stream will be available to watch for a duration of 70 hours. Important notice: tickets can be purchased only until 6:00pm on April 9th!

Livestream prices

We are offering two price options. The standard price is 7,50 Euros (including service fee). If you would like to be particularly supportive in these difficult times, you can also purchase a ticket for 30,00 Euros which would be the same cost as a ticket in a live concert.

Special offer
We would like to celebrate our online concerts together with our new business partner; maker of high-quality make-op products, ARTDECO cosmetics. The first lucky 30 people who purchase a livestream will also receive a gift containing various cosmetic products from ARTDECO with a minimum value of 30 Euros. If you would like to receive such a gift, please send us an email containing your name and full mailing address at tickets@kammerdacapo.de after booking your tickets.




Tickets online
Other ordering options
by telephone +49 (089) 520 321 48
by mail at Münchner Kammerphilharmonie dacapo e. V., Goerdelerstr. 43, 82008 Unterhaching
For activating the livestream


We will continue the new series of online concerts over the next few months.